[postlink]http://rocknrollpost.blogspot.com/2012/08/anathema-untouchable-part-1.html[/postlink]http://www.youtube.com/watch?v=av6sVWXeCWQendofvid[starttext]Anathema é uma banda de Liverpool, Inglaterra, formada em 1990. Seu estilo originalmente era o
doom metal
. Entretanto, os trabalhos mais recentes da banda seguem principalmente o caminho do rock alternativo e rock progressivo. Uma de suas maiores influências é outra banda inglesa, o
Pink Floyd
.
A banda foi originalmente criada com o nome de Pagan Angel, e gravaram sua primeiro demo em novembro de 1990, intitulada "An Iliad Of Woes". Um ano mais tarde, em 1991, é feita a troca de nome, para Anathema.
Sua primeiro demo chamou a atenção de algumas bandas do cenário do metal Inglês, chegando a tocar junto com bandas como
Bolt Thrower
e
Paradise Lost
.
Nos primeiros álbuns a banda fazia um doom metal com vocais guturais de death metal feitos pelo antigo vocalista Darren White. Com a saída de Darren, em 1995 o mais jovem dos irmãos Cavanagh, Vincent, o guitarrista, assume os vocais, a princípio mantendo os guturais e vocais rasgados, mas logo os abandonando e optando por fazer apenas vocais abertos ('limpos').
Nesse mesmo ano de 1995 lançam o álbum
The Silent Enigma
, o antecessor de
Eternity
, um dos albuns mais marcantes da banda inglesa. Desse álbum, que contou com a colaboração de Les Smith (ex-
Cradle of Filth
), saiu uma das melhores composições da banda, e que ainda hoje é tocada ao vivo –

Angelica
.
Em 1998 é lançado
Alternative 4
, que definitivamente afasta o grupo do universo mais pesado e gutural dos primeiros cds, o que contribuiu para a perda de alguns dos seus fãs iniciais, desiludidos com as sonoridades mais melódicas e de influência e cada vez mais floydiana.
No entanto, passado apenas um ano, é lançado aquele que é por muitos considerado o melhor album da banda e que conta com o regresso de John Douglas ao grupo,
Judgement
. Desse trabalho saíram algumas das obras primas do Anathema –
Forgotten Hopes
,
Parisienne Moonlight
e a pérola
One Last Goodbye
.
Seguindo um percurso cada vez mais intimista, mestres na exploração dos sentimentos e das emoções, a banda vai ganhado novos fãs, cada vez mais diferentes dos fãs iniciais da época de
Serenades
. Em 2001 é lançado
A Fine Day To Exit
, que não conseguiu equiparar o sucesso dos seus antecessores.
Passado um interregno de três anos, o Anathema lança um álbum que definitivamente os arranca da cena doom inicial –
A Natural Disaster
– que conta com uma participação da cada vez mais influente Lee Douglas, nos vocais femininos. Aclamado pela crítica, A Natural Disaster mostra as capacidades de composição dos irmãos Cavanagh e Douglas, mas coincide com o final da ligação da banda à sua gravadora.
Desde então, o grupo tem continuado o seu percurso musical sem gravadora, mas sempre com o apoio dos fãs, cada vez mais leais que foram desenvolvendo ao longo de suas turnês (especialmente na Europa e América do Sul). Em contrapartida e como reflexo desta íntima relação, a banda tem disponibilizado no seu site oficial alguns dos temas –
Everything
,
A Simple Mistake
e
Angels Walk Among Us
– músicas presentes no mais recente álbum da banda,
We're Here Because We're Here
, lançado em maio de 2010. Esse disco foi mixado por
Steven Wilson
, líder da renomada banda de rock progressivo
Porcupine Tree
.
Ville Valo
da banda
HIM
gravou vocais para quinta faixa do disco, "Angels Walk Among Us".
A resposta da crítica em relação ao álbum foi positiva no geral. Ele foi proclamado "Álbum Progressivo do Ano" pela revista Classic Rock, que o descreveu como "A volta impecável, uma afirmação de vida, um candidato de ouro para o álbum do ano".
fonte: last fm
O seu novo álbum é Weather Systems, o de maior sucesso comercial já lançado por eles até agora, o que os tornam um dos maiores grupos de Rock Progressivo atual, estilo que voltou a ter destaque na mídia, mas a grande mídia nunca deu atenção para eles, apesar de serem Britânicos e terem uma carreira longa, esse é o primeiro álbum que entrou entre os mais vendidos de lá, e foi um sucesso de vendas na Europa continental, ficando uma boa quantidade de semanas e estreiou em posições altas, o underground está mais forte do que nunca, e o vídeo clipe é assim mesmo, não estranhem.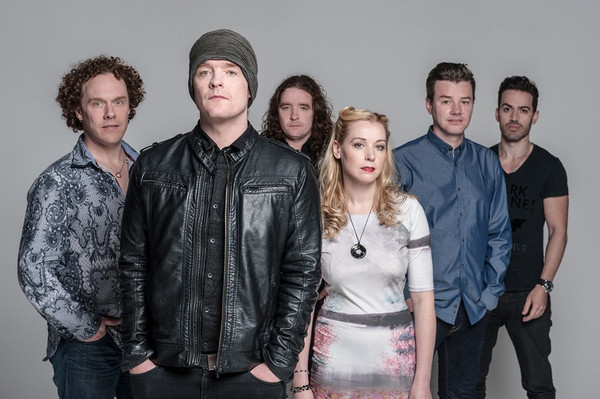 http://www.anathema.ws/
[endtext]