THE AGONIST - Panophobia
http://www.youtube.com/watch?v=EdT7M4f2L9Aendofvid[starttext]The Agonist (formado originalmente como "The Tempest") é uma banda de
metalcore
/
melodic death metal
de Montreal, Canadá formada em 2004. A banda tem contrato com a Century Media Records.
Lançaram seu primeiro álbum "Once Only Imagined" em 14 de Agosto de 2007. Logo depois lançaram o vídeoclipe da música "Business Suits and Combat Boots" que foi dirigido pelo aclamado diretor David Brodsk.
A banda é conhecida principalmente por White-Gluz usar tanto vocais limpos como guturais típicos do Death Metal. O guitarrista Danny Marino, sobrinho do guitarrista lendário Frank Marino, usa uma técnica melódica e agressiva, fazendo o som do The Agonist suave e pesado ao mesmo tempo. A banda também pode se identificar pelo seu criativo baixista, Chris Kells, e pelo seu baterista cheio de energia, Simon McKay.
Também conhecidos pela sua consciência ambiental, os temas de suas músicas giram em torno de temas como a consciência moral diz respeito dos direitos dos animais, dilemas sociais, e do estado do nosso mundo.
Depois de lançar seu primeiro álbum, entraram em uma grande turnê com bandas como: God Forbid, Arsis, The Faceless, Sonata Arctica, Overkill, Epica, Visions of Atlantis, e Enslaved.
Seu último álbum foi Lullabies For The Dormant Mind, lançado em 2009. Este álbum foi responsável por maior popularidade da banda, principalmente por seu single/vídeo "Thank you, Pain".
FONTE: LAST FM
já são meio conhecidos dentro da nova cena do Heavy Metal, mas ainda não é uma banda grande. sem contar que a Alissa White é um sonho de consumo, além de mandar bem no vocal, é muito linda.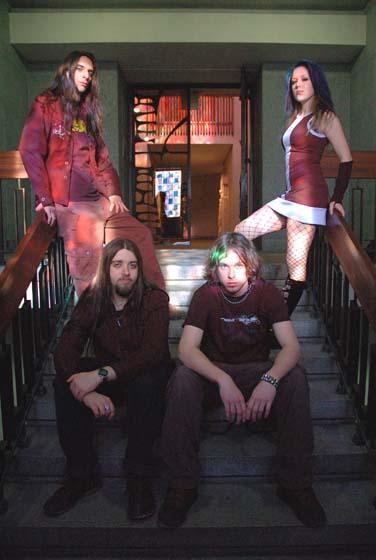 http://www.facebook.com/TheAgonistOfficial
[endtext]