POWERWOLF - Army Of The Night
http://www.youtube.com/watch?v=1zN7J64IeBoendofvid[starttext]
Powerwolf
é uma banda
alemã
de
power metal
.
Histórico
A banda foi criada em 2003, por Charles e Matthew Greywolf. Integraram a banda Stéfane Funèbre, baterista francês e o alemão Falk Maria Schlegel para tocar nos teclados. Faltava um bom vocal para completar a banda.
Pouco depois, a banda ficaria completa com o romeno Attila Dorn no vocal. Dorn estudou ópera clássica na Academia de Música Bucareste. Ele não é um segundo Fabio Lione (do Rhapsody). O vocal está bem mais para o heavy metal do que para o lírico. Dorn, que amava lendas de lobisomens e vampiros, encaixou-se perfeitamente para a temática planejada por Charles e Matthew. Ele se tornou o frontman do Powerwolf.
Em 2005, o Powerwolf lança seu álbum debut: "Return In Bloodred". Eles criaram uma saga onde os caçadores da noite (Lobisomens) eram os personagens principais, uma curiosidade sobre este álbum, é que os integrantes da banda se recusam a falar sobre o real significado das letras das músicas, estas que eram muito obscuras. Em 2007, lançaram o segundo álbum, "Lupus Dei", um álbum conceitual, que relata a redenção de um lobisomem, arrependido pelos seus pecaods. Em 2009 lançam o álbum "Bible of the Beast", que conta diversas histórias ao ponto de vista de padres católicos e cultistas satânicos. Em 2011, sai "Blood of the Saints", considerado por muitos fãs o melhor da banda. Este álbum retrata uma seita de padres (secretamente lobisomens) que, após desenvolver vício por sangue e começar a matar pessoas para o beber, despertam a fúria dos santos. A música final do disco, "Ira Sancti" (Ira dos Santos, em latim) é um tanto misteriosa, pois no encarte do álbum a letra dela não foi divulgada, permancendo assim um mistério. Uma das únicas partes compreensíveis da música é quando Attila proclama: "Lupus Christi" (lobo de Cristo, em latim). Por fim, em 2013, surge "Preachers of the Night" ("pregadores da noite", em português brasileiro). O novo álbum também trata de assuntos já tratados anteriormente, como as Cruzadas e a sede por sangue.
Segundo boatos (alguns que os próprios integrantes da banda sugerem) haverá o tour do Powerwolf em 2015/2016 e ele passará pelo Brasil - país em que, após o lançamento do quarto álbum, ganhou uma grande base de fãs do Powerwolf, com uma fanpage sendo criada. Vale ressaltar que o próximo álbum já foi anúnciado por Matthew Greywolf. O próximo CD sairá em 2015.
Estilo
Segue a linha de bandas sinfônicas, como Rhapsody of Fire, contudo mostrando mais peso. O som tem influências claras de Heavy Metal e Viking Metal. A gravação de Bible of the Beast contou com um órgão numa igreja para tornar o som mais envolvente, além de um coral de 25 vozes, além da voz lírica (mas pesada) de Attila Dorn. A banda canta sobre satanismo e cristianismo, além de criticar o fanatismo religioso.
A banda fala sobre contos da Bíblia, principalmente criticam aqueles que usam o nome de divindades,demônios para justificar atos cruéis - como nas Cruzadas, por exemplo. No palco e em seus clipes, é possível perceber uma grande influência do goticismo. Os contos macabros e folclóricos da Alemanha e da Romênia se misturam com sua saga sobre lobos e guerras religiosas.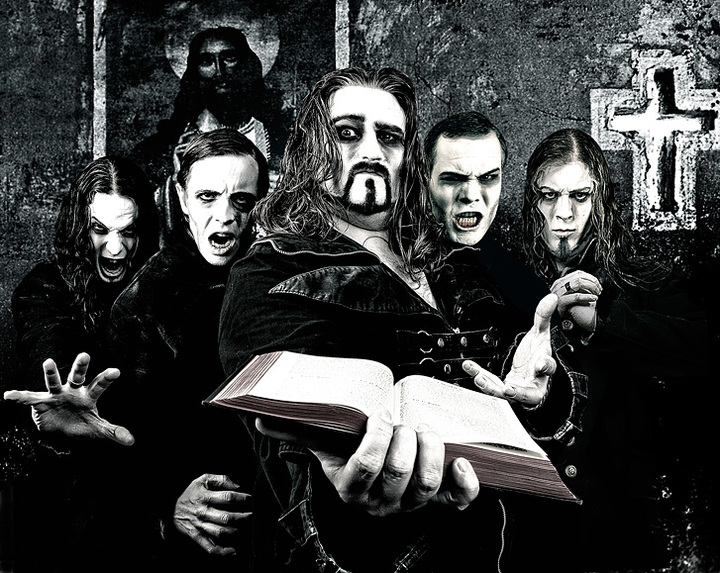 [endtext]